Welcome

01.04.2015
Fan sites: Studio visit
Dear Settlers!
On Friday, the 27th of March 2015, the teams of the German fan sites "Siedler-Vision" and "DSOTalk" visited the Ubisoft / Blue Byte Studio in Düsseldorf, Germany.
Even the famous courtyard ducks were introduced ;).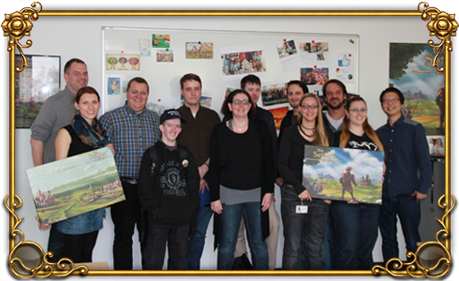 A brief recap with some photos was published in our forums.
> Read the recap <
If your fan project team also wants to visit Blue Byte, the Community Team is looking forward to your message via Support contact form.
Thanks to our fans for all their work!
BB_Ravel

01.04.2015
Forum Spotlight from Italy
Dear Settlers!
Maughrem from the Italian instance shared his Forum Spotlight creation: The Rabbids Breeding Farm. We finally know now where the Raving Rabbids are coming from!
Click on the picture for full size version

Be a part of our Forum Spotlight! There are 500 gems as prize.
Click > here < for more details.
Happy Settling!
BB_Ravel

27.03.2015
Forum Spotlight
Dear Settlers,
The Forum-Spotlight continues to award the most interesting and creative contributions our users share with us.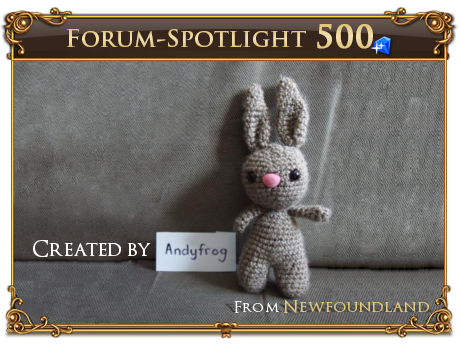 Click for forum entry
Congratulations to Andyfrog for winning 500 gems! She shared with us this adorable bunny that should keep the kids busy and allow more playing time during the Easter Event.
We are waiting for more contributions!
Happy Creating!
BB_Ravel

26.03.2015
Some eggs and buffs for you
Dear Settlers,
In the spirit of Easter, you have to find the new stripy eggs,
but some Raving Rabbids distracted your Settlers from searching.

The Easter bunny sent a gift package to all active egg hunters
and scolded its evil cousins for playing pranks.
Enjoy!
BB_Ravel

25.03.2015
Dev Blog: New Event Resources
Dear Settlers,
With this Dev Blog entry, our Game Design Team provides insights into design decisions again. This year's Easter Event introduced "Stripy Eggs" as a new Event resource.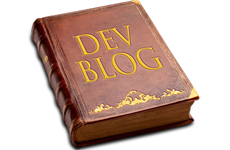 BB_Turian explains why it was decided to have several changes for event resources.
Read the complete entry in our > forums <
Happy Egg-hunting!
BB_Ravel