News archive

17.06.2019
Game Update - 18.06.2019 [done]

Dear Settlers,
A game update is scheduled for Tuesday.
During this time, the game will be unavailable.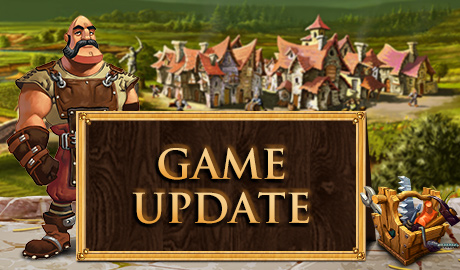 Day: Tuesday, June 18th
Game Worlds: (1 - 3) Closed
Start: Approx. 08:00 CEST
End: Approx.

12:00

09:27 CEST
Adventures & Premium: Times will be extended
A full Change Log has been posted on our forums.
Happy Settling!
BB_Torkav

14.06.2019
Dev Diary: Summer Event 2019

Dear Settlers,
It's time to kick-off this year's Summer Event with a first look at the newly published Dev Diary to find out more about the upcoming features:
New buffs: Footie Field: Incitement and Rain of Flaming Arrows
Three new buildings: Tree House, Storage Tower and Friar Tribute
Two Specialists: Adventurous Explorer and Archeological Geologist
New Seasonal Adventures: Nearly all adventures provide 3x XP and double loot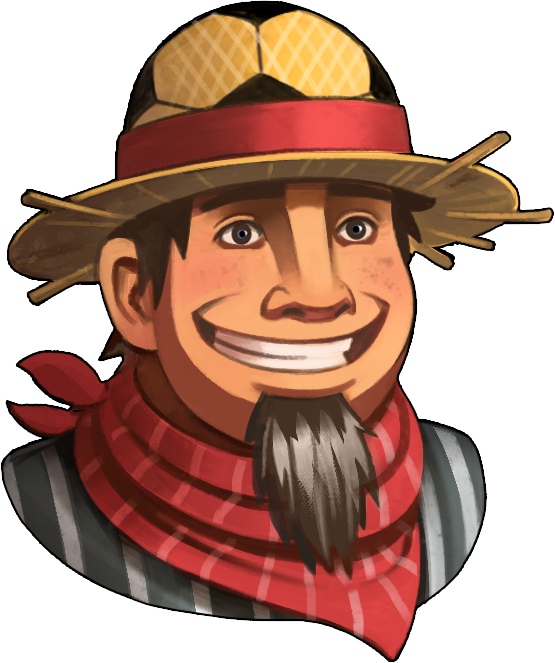 Prepare for this football extravaganza and read all about it in our Dev Diary!
Happy Summer!
BB_Torkav

11.06.2019
Change Log 18/06/19

Dear Settlers,
This update will feature the technical implementation of this year's Summer Event, which officially begins on June 24th! We've also added the Observatory blueprints to the in-game Merchant, and improved loading times!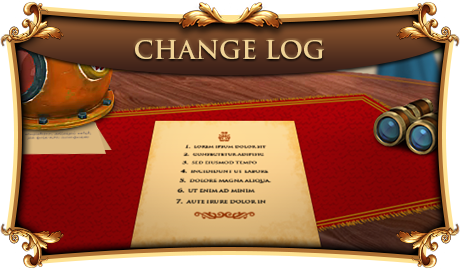 Read more about the upcoming version in our Change Log.
Happy settling,
BB_Torkav

07.06.2019
Sneak Peek: Summer Event 2019

Dear Settlers,
This year's Summer Event is slowly coming out from behind the clouds, but if you can't wait that long, you can still give it a test drive over on our public test server!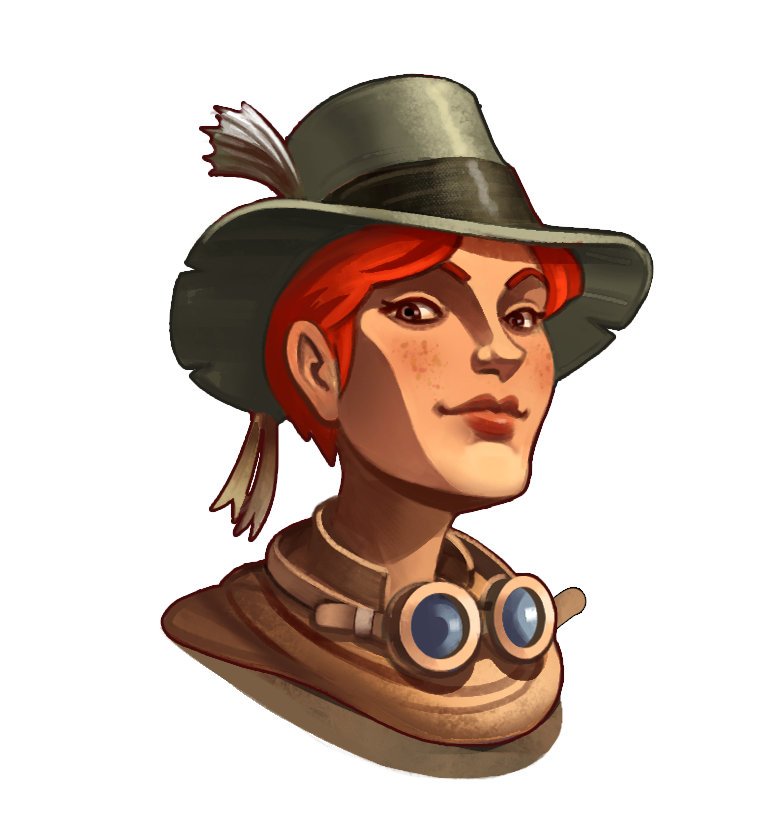 Today we'd like to highlight a few of the biggest additions to this year's event: a new Explorer, building, Seasonal Adventures; plus the improvements we have in store for the Friendship Premium Buff! Head over to our forums to find out more!
Happy testing!
BB_Torkav

07.06.2019
Forum Spotlight: Charlezk

Dear Settlers,
Do you remember the Towel Day and how we celebrated it by ensuring that our islands would calm the visitors and stun them with their beauty? CharlezK set up a very unique island and we are sure that no panic will ever occur there. What do you think?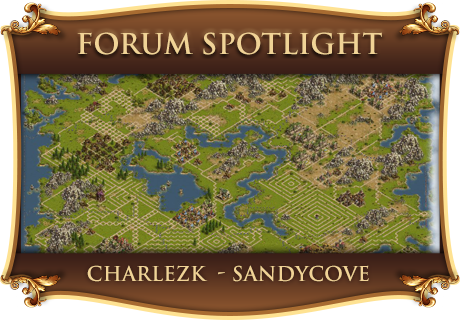 Check it out on the forum!
Happy Settling!
BB_Torkav

06.06.2019
The Settlers Alliance

Dear Settlers,
Today we would like to introduce you to The Settlers Alliance! It is an initiative by Ubisoft Blue Byte that offers you an exclusive sneak peek at the ongoing development of the next "The Settlers"! Join it now, and get access to the most recent news!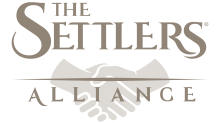 Happy Settling,
Your "The Settlers Online" Team

03.06.2019
Friendship Premium Buff Improvement

Dear Settlers,
After reading your comments in regards to the new Friendship Premium Buff, we plan to make an improvement to it by extending the duration of the buff!

We will share the exact details when we're close to deploying the next game version. Thank you for your continued feedback!
Happy settling,
BB_Torkav

27.05.2019
Community Update 27/05/19

Dear Settlers,
We'd like to further update you on some important topics, and their latest status; especially the Easter 2019 Achievements, loading times, Observatory and the Mountain Clan Campaign.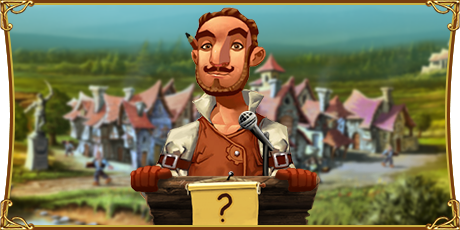 Update: We've just deployed a new update on tsotesting.com to address some of these issues - head over there and try it out!
Read the full details in our dedicated forum post.
Happy settling,
BB_Torkav

25.05.2019
Extraterrestrial Towel Day

To all towel-loving adventurers,
Let's celebrate the extraterrestrial Towel Day today together. Share the most beautiful island screenshots with us, which will calm visitors and avoid panic.

You can also share bad poetry with the community in the Forum!
Happy settling and always keep a towel close,
BB_Torkav

24.05.2019
Adventures for 2 players

Dear EXP-Hunters,
True to the motto: "Together we are strong", adventurers who set off with a companion receive a special bonus! Create tactics and defeat the most dangerous opponents together.

Play Adventures for 2 players during this event and receive a generous bonus on rewards and experience points! Please note that the reward messages must be received and opened during the event for you to receive the bonus.
Hurry up, the event will end at 10:00 a.m. CEST on Friday, May 31st!
Happy settling!
BB_Torkav