Welcome

09.12.2021
Changelog 14.12.2021

Dear settlers,
this update technically implements the Christmas event, which starts on 16.12.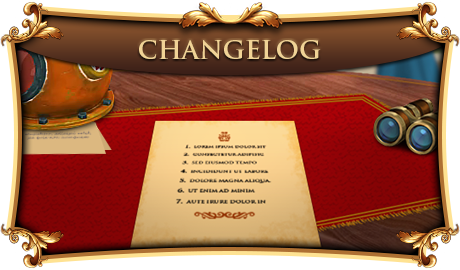 New Event: This update includes the technical implementation of this year's Christmas event, which starts on 16.12.!
Mail Interface Rework: The UI has been reworked to improve the overall performance

Mail Interface Rework: Optimization with reduced memory consumption
Quests

: The Excelsior, Milita and Cavalry tutorial quests can now be completed again

All additional changes can be found in the changelog.
Happy Settling,
Your "The Settlers Online" Team

24.11.2021
An update from the "The Settlers Online" Team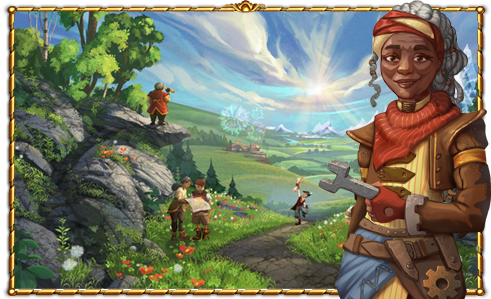 Hello dear "The Settlers Online" fans,
Since the announcement and the transfer from Flash to Unity, we have received an overwhelming number of comments, feedback, and reports.
We wanted to assure you that our team is committed to fixing the issues you've reported on various platforms, including but not limited to:
Prestigious Friend Buffs disappearing too soon

Non-working guild member certificates

Non-granted building licenses

Various locked zone issues

Performance and lag issues
The latter point will be a long-term effort over the next couple of months as it is a step-by-step optimization process, with some first changes being rolled out with the next release. Please keep the feedback and reports coming.
Our relationship with the community is very important to us and as a little thank you to all of you, make sure you keep an eye on your in-game mailbox in the following days.
Besides fixing the issues and ensuring a stable game, we want to continue bringing events regularly to our player base. The next event planned is the "Christmas Event", which will bring new quests, buildings and special surprises.
Lastly, we wanted to say thank you to all of you for your support and passion for making this game better. We are looking forward to the upcoming months, where we will both focus on offering new content in the game and also on making sure that you are able to enjoy them. Please feel free to share your thoughts and comments on our forum.
Cheers!
Your "Settlers Online" Team

23.03.2021
Final Legacy Change

Dear Settlers,
From now on, all old Legacy accounts will be automatically prompted to connect to Ubisoft Connect as soon as they log in on the home page.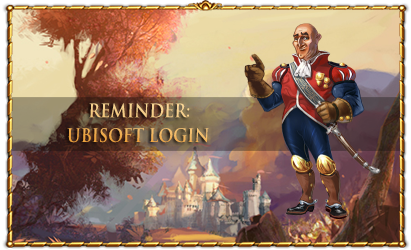 From now on you will only be able to play if your account is connected to either Ubisoft Connect or Facebook. For more information, see here.
Happy Settling,
Your "The Settlers Online" Team